Journeys into Spiritual Landscapes
Rev. Kim Atherton-Dow
​
"Now is the season to know that everything you do is sacred..."
Hafiz
What is Sacred Paths Scotland?
Hello my name is Kim Atherton-Dow. I am an ordained interfaith minister and hopefully this Sacred Paths Scotland website is a way for you to connect with me, with Scottish landscape and with interfaith ministry. The aim of this space is to offer a variety of pathways to encounter the sacred through Scotland's history, flora and fauna, urban and wilder spaces, and the landscape inside yourself, no matter if you have a faith path or not. It's an open road with many possibilities: I like to call these possibilities journeys into spiritual landscapes.

Here you will find links to a variety of 'journeys and workshops' – both urban -based and in the wild, for the body, mind and spirit. You will find ways to engage with the spirit of these various landscapes, by journeying with others on a range from small day 'pilgrimages' to 2 day workshops on ever-changing topics ranging from 'encounters with trees' to 'creating ceremony in community'.

Journeys are also simply living our daily lives and you will also find resources here to help along the way: Maybe you are looking for a celebrant, someone to help you create your own ceremony to mark a life event. So here you will find information on how I can help as an interfaith minister, to help you create the ceremonies or rituals you need – weddings, funerals, rites of passage, baby blessings, ceremonies to honour animal companions or simply anything you feel needs to be marked somehow, some way.

Spiritual counselling is also on offer and you will find this very specific form of counselling explained here so that you can decide if it is something relevant for you.

The idea is that there are many paths to follow and I hope that you will find something here that is relevant to you and what you need. Please explore.

Brightest blessings. Kim Please explore below to find out what events, groups, services and workshops will be coming up soon with me and with co-creators and collaborators. You will find a variety of activities throughout the year, ranging from one-off interfaith happenings or services to Wild Church events and workshops and also some local group meetings.

Some events are costed, some are free. Where costs are given there are opportunities for sliding scales and concessions – please get in touch with me to clarify for each event. I also have a pay forward ethic and hope to be able to donate an amount from any proceeds to local homeless charity projects and small animal charities across the world.

If you have any questions about any of the events listed, then please don't hesitate to contact me directly by email. If there are any particular workshops or events that you would like to suggest, or to co-create, then I would love to hear from you. I am also really excited to hear from you if you know of any wonderful spaces where you would love to create events, ceremonies and workshops.
Journeys into Spiritual Landscapes
Hello and welcome to my blog. As time goes by I will be using this space to talk about a variety of topics that pop up for me as I navigate through life as an Interfaith Minister. Please join me on this journey as often as you can and keep up with what is going to be happening with my workshops and ministry, with my family of rescue animals and my lovely wife, Jean, and sometimes just some thoughts and feelings on life, landscape and the universe……
CURRENT BLOG - a review of our Plant Encounters Workshop 2022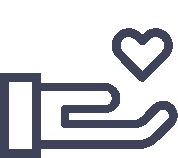 WHAT PEOPLE SAY
"I have been very fortunate to be present at many of Kim's ceremonies and I would have absolutely no hesitation on recommending her as a Celebrant or Minister. Not only is she one of the most gentle & compassionate people you will ever meet, but she is also a fabulous wordsmith and very funny with it!"